About

Haverhill Pediatric Dentistry
and Orthodontics
If you have been searching for an exceptional children's dentistry in Haverhill, you've come to the right place! Children should begin regularly seeing a dentist around the time they turn one year old, so we will be happy to work with your child whether it's their very first visit or they're already accustomed to visiting the dentist's office.
Haverhill Pediatric Dentistry and Orthodontics primarily focuses on patients who are 21 and younger, but we also offer services like braces and clear aligner therapy to parents and other family members as well. We're excited that you are interested in learning more about what our practice has to offer, and we look forward to working with your family!
Contact Us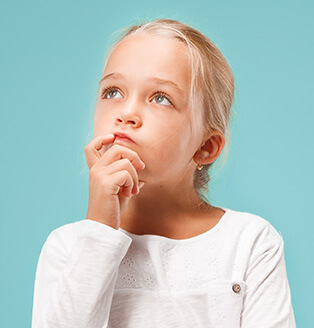 Why Choose

a Pediatric Dentist?
Young patients have different oral healthcare needs and behaviors than adults, and they deserve distinct care tailored to their distinct stages in life. Pediatric dentists receive additional training after attending dental school to learn about the specific needs of babies, young children, preteens, and teenagers. A dental professional who works in a pediatric dental office is also much more likely to enjoy working with children, which means your child can expect to feel totally comfortable and welcome in a pediatric dental office.
Our Haverhill

Dental Team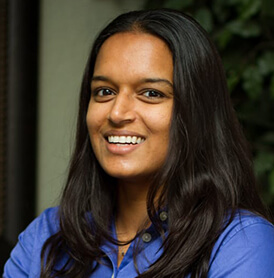 Dr. Shana Nistar
Dr. Nistar is originally from Connecticut. She completed her dental education at Columbia University in the city of New York. She then served in the United States Army as a commissioned dentist at Fort Hood in Killeen, Texas, for four years. During that time, her treatment of complex oral cases and four-year commitment merited two medals and an honorable discharge. Dr. Nistar then practiced general dentistry for several years in San Antonio before moving to Boston.
In Boston, Dr. Nistar pursued her advanced training in pediatric dentistry at Tufts University School of Dental Medicine, where she worked with medically compromised children and treated complex cases in the operating room. Dr. Nistar has hospital privileges at Franciscan Hospital, where children can be comfortably and safely treated under sedation.
Dr. Nistar has a passion for dentistry and compassion for the patients she treats. As a wife and mother of two, she understands the importance of quality family dental care. Dr. Nistar is also multilingual, as she speaks English, Spanish, and Tamil.
When she is not treating patients, Dr. Nistar enjoys spending time with her husband, Joel, and their children, Aalia, Iskander, and Layla.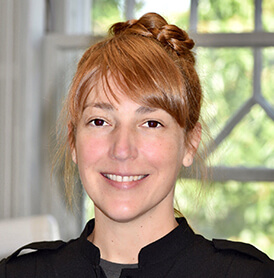 Dr. Grace Creech
Dr. Creech was born and raised in North Carolina, yet she considers herself a New Englander, having now resided in the greater Boston area for over two decades. She graduated from the School of the Museum of Fine Arts at Tufts University in 2000 and then graduated magna cum laude from Tufts' DMD program in 2017. Upon earning her doctorate, Dr. Creech completed Tufts' Orthodontic residency in 2019.
While in dental school, Dr. Creech was awarded several endowed merit scholarships as well as the Bates-Andrews Basic Science Research Award. She was also inducted into the Honos Civicus Society and the Omicron Kappa Upsilon National Dental Honor Society. Dr. Creech is an active member of the American Association of Orthodontists, the American Association for Women Dentists, the American Dental Association, and the Massachusetts Dental Society.
In her free time, Dr. Creech enjoys playing violin, chess, and tennis, watching movies, and most of all, taking woodland walks with Kip and their dog, Jackjack!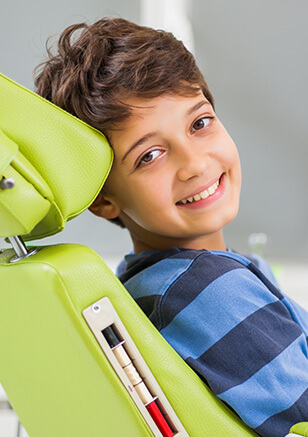 Convenient Care

When it Matters Most
At Haverhill Pediatric Dentistry and Orthodontics, we understand how difficult it can be to juggle work, school, extracurriculars, and different appointments for different family members. That's why our office offers family block appointments, so families can have all of their dental services completed in one convenient time frame. We also try to offer same-day treatment post-diagnosis whenever possible to reduce the number of visits a patient has to schedule.
Should your child ever need to see a dentist for a dental emergency, our office is available to assist, whether it's a broken tooth, uncontrollable bleeding, a throbbing toothache, or something else. We just ask that you give our office a call beforehand so that we know that your child needs an emergency appointment. If there's anything else we can do to make things easier on your family, just let us know, and we'll do our best to help!
Contact Us